Margie Glass passed away today. She was a central figure in the life and affairs of Christian Heights. The photo below catches Margie managing the cash box in 2008 during that year's basement sale.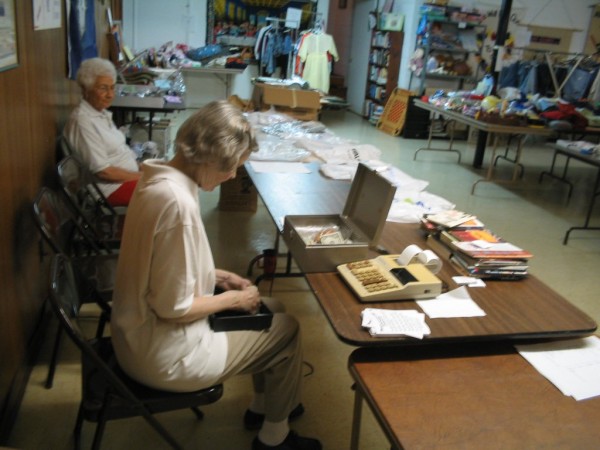 Funeral arrangements at the Kentucky New Era.
A native of Trigg County, she was born Aug. 25, 1930, the daughter of the late Joseph Rogers Carr and Claryce Joiner Carr.

She was retired from civil service as a secretary at Fort Campbell.

She was a member of Christian Heights United Methodist Church.

She was preceded in death by her husband, William "Bill" Glass.

Survivors include her daughter, Susan Irvin, Murfreesboro; two stepsons, James Glass, Hilton Head Island, S.C., and William Glass Jr., Madisonville; one brother, Joe Carr, Herndon; two sisters, Carolyn McDaniel, Moscow, Ind., and Rosalyn Smith, Hopkinsville, and two grandchildren.
Condolences are welcome in the comments below.