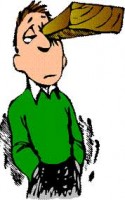 Fall Basement Sale – October 5th and 6th, Fri – Sat The church basement sale is this weekend. Our basement is packed full, come shop with us!
Sermon: Coping with Criticism (EJ Hatton)
MP3: sermon-e.hatton-Sep30-2012
7:1 "Do not judge so that you will not be judged. 7:2 For by the standard you judge you will be judged, and the measure you use will be the measure you receive. 7:3 Why do you see the speck in your brother's eye, but fail to see the beam of wood in your own? 7:4 Or how can you say to your brother, 'Let me remove the speck from your eye,' while there is a beam in your own?
Prayers
Added Sue Waltz's family (grandfather passed)